Get more than a zero-hassle move!
$250 OFF

LONG DISTANCE MOVES

$50 OFF

LOCAL MOVES

FREE BOXES

(call for details)
ONE month storage free
Schedule Encinitas Number One Moving Company for Your Upcoming Move
At Move Central, we are proud to be one of the best moving companies San Diego has to offer. We can help organize your move to Del Sur, or any other location across the area, we'll be there. Moving to the lovely Encinitas? We assure you that your move will be done in a manner that any San Diegan would be proud of, giving you the peace of mind before you officially become an Encinitas resident. No need to worry about your move, our Encinitas movers have built a world-class reputation for themselves by helping countless individuals, couples, roommates, families, and business owners moving to Encinitas or looking to make local or cross-country moves.
Book Hassle-Free Moving Services in Encinitas
We are the local movers Encinitas residents trust the most. In addition to Encinitas, or local services extend to Old and New Encinitas, Olivenhain, Leucadia and the beautiful Cardiff-by-the-Sea communities. Our Encinitas moving services and storage solutions are thorough and you can rest assured that our Encinitas packers and movers will handle your possessions with the utmost care. Hauling pianos, expensive art, and any other high-value asserts are done in the most safe and reliable way an Encinitas moving company can offer. We are fully insured and licensed as an Encinitas local moving company. You can put your trust in us.
We also offer a full spectrum of packing services, moving supplies, and storage solutions whether you're moving across the country or across the street, and whether you're living in a house, condo, or apartment. If you need an extra pair of hands to pack up the house, disconnect and connect appliances, or set up furniture, we can help. You can tailor our Encinitas moving services completely to your needs while expecting no less than the best.
We also love working with companies large and small that are moving to the city (welcome!) or relocating inside San Diego County. As Encinitas office movers we understand the needs of both its people and its businesses. We hear a lot from people who are planning to handle all of their own packing and transporting. If that sounds like you, we keep a large supply of Escondido moving boxes and supplies and a will be happy to get you squared away.
Fall Back on Encinitas' Go-to Long-Distance Movers
Whether you're moving a short distance inside Encinitas or San Diego County or planning a long-distance move, Move Central will share the exact location of your truck throughout its entire journey and our experienced Encinitas movers will communicate with you every step of the way so you'll know when the expect our arrival at your new address. Our easy tracking and communication are two of the many reasons we are the top-rated Encinitas long distance movers.
Whether we need to pack up a studio or a large business, Move Central will take care to protect everything from your oversized piano to your most cherished belongings. In fact, for many families, we are nothing more than Encinitas piano movers. For Encinitas moving quotes or to schedule an in-home estimate call us by phone at 858-346-7253.
Moving to Encinitas
Moving to San Diego County's Encinitas is a dream that many share. Enjoying a Mediterranean climate on the Pacific Ocean might just be too good to pass up. Adults and kids, surfers and artists, and professionals of every stripe call this place home. If you're considering moving to one of the beautiful Encinitas neighborhoods, you'll find nature at the world-famous San Diego Botanical Garden, enjoy miles of beautiful beaches, and patronize one of its many local businesses, becoming one of Encinitas many easy-living, beach-loving residents in the process.
Encinitas offers residents a lifestyle that is unique to the California coast. Everyday is a chance for adventure. And with San Diego close by, there is never a shortage of things to do.
Weather for Encinitas, CA
Current
Clear Sky
Tomorrow
Clear Sky
Monday
Clear Sky
Tuesday
Clear Sky
Wednesday
Few Clouds
Thursday
Scattered Clouds
Demographic Info for Encinitas, CA
$812,800
Median Home Value
$101,096
Median Household Income
25.6 minutes
Average Commute
2.59 people
Average Household Size
Schools in Encinitas, CA
1508 Windsor Rd.
Cardiff by the Sea, CA 92007
Type: Elementary School
1888 Montgomery Ave.
Cardiff by the Sea, CA 92007
Type: Elementary School
Places to Eat in Encinitas, CA
Things to Do in Encinitas, CA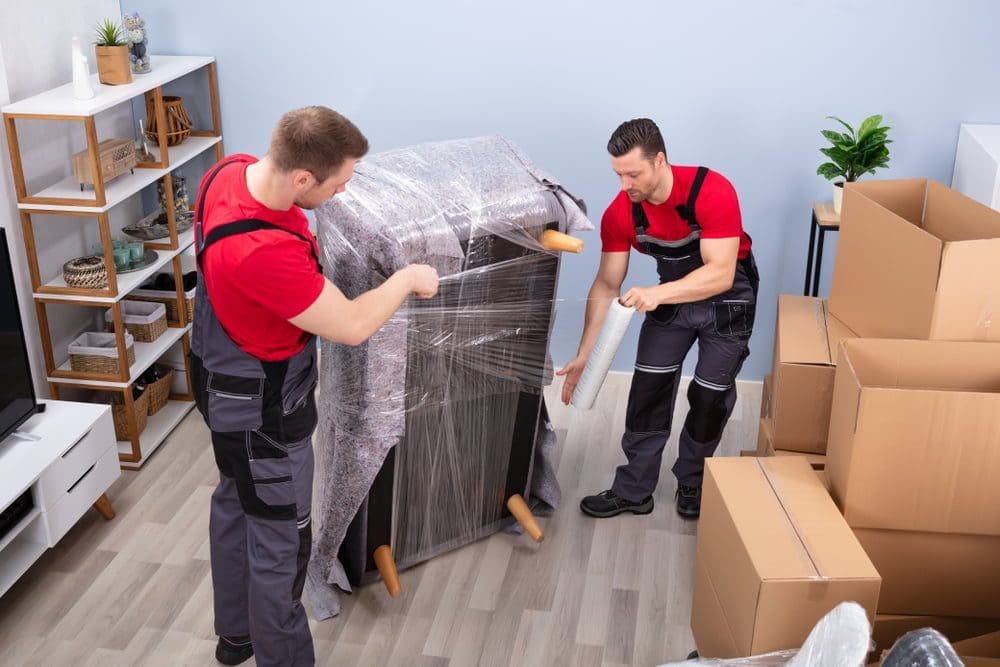 The Ins and Outs of Professional Packing Services
11th Jun 2021
Should I pay for packing and unpacking when moving? How much does it cost to hire professional movers...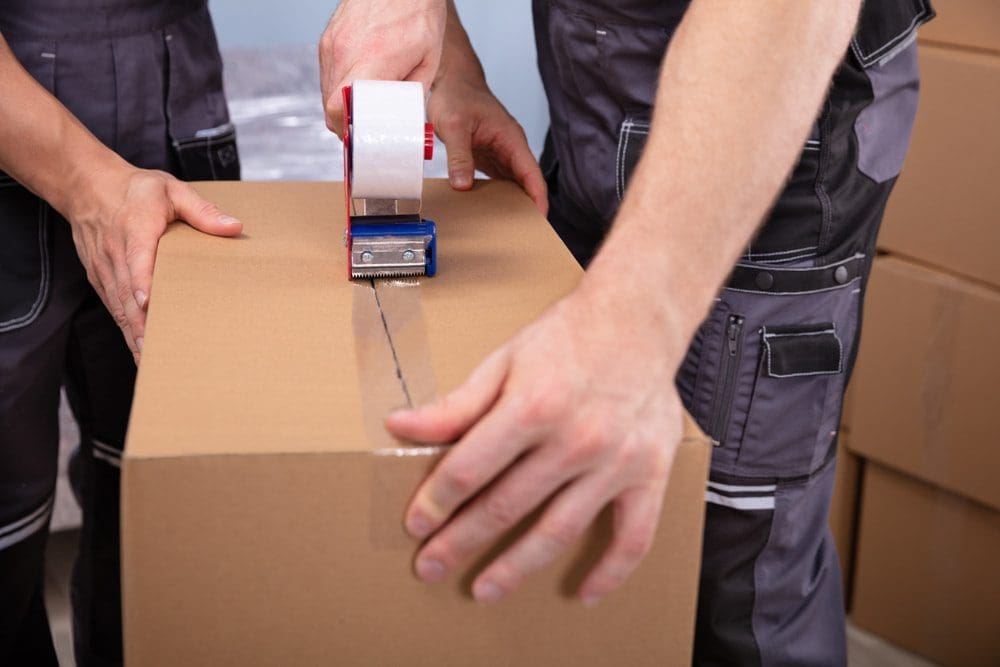 What Are Professional Packing Services and Why Should You Use Them?
11th Jun 2021
What is a full packing service & what does it include? What are the benefits of hiring professional...
4 Ways to Make Moving Your Office Easier
28th May 2021
How do I make my office move easier? How early should I notify my IT team before a...
Top 5 Most Common Office Moving Mistakes and How to Avoid Them
28th May 2021
What should I keep in mind when planning my office move? What are the most common company relocation...
Moving to Encinitas Resources
Settling into a new city can be overwhelming. These resources will make settling into and getting to know Encinitas a breeze.
City of Encinitas, CA Website – Learn all about the City of Encinitas, it's history and upcoming events
Encinitas, CA Wikipedia Page – The official City of Encinitas Wikipedia page
Encinitas, CA Facebook Page – Connect with City neighborhoods on Facebook to help with your move to Encinitas
Encinitas, CA Jobs – The City of Encinitas is hiring so take a look at what's available
Jobs in Encinitas, CA – There are plenty of amazing jobs in Encinitas
Encinitas, CA Real Estate – No matter which Encinitas neighborhood you prefer, check out these Encinitas real estate listings.
City of Encinitas, CA Police – Check out the City of Encinitas police department to put your mind at ease
City of Encinitas, CA Business – Get City of Encinitas business information and how to do business in Encinitas
City of Encinitas, CA Twitter – Follow and Tweet with the City Twitter account to ask about living in the Encinitas
Encinitas, CA Rotary – Get involved with the City of Encinitas Rotary after your move to Encinitas
BBB Encinitas, CA – City of Encinitas BBB to help you find businesses and services for your move to Encinitas
Encinitas, CA Chamber of Commerce – Learn more about your Encinitas local Chamber and get involved
Utilities at Encinitas, CA – Get the lights turned on and get some fast internet and other utlities at the City of Encinitas
Parks in Encinitas, CA – Plan a picnic and relax after moving to Encinitas
Events in Encinitas, CA – So much to do and enjoy in the City of Encinitas. You are sure to find something to do.